Education Minister Rubbishes NAGRAT Claims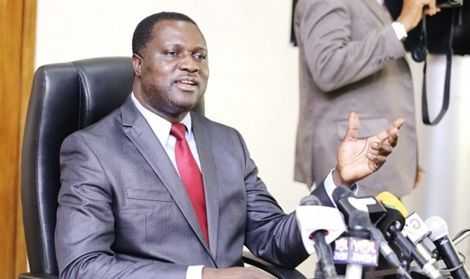 The Minister of Education, Dr. Yaw Adutwum has refuted the claims raised by the National Association of Graduate Teachers (NAGRAT) on the payment of the Capitation grants to the basic schools, posting of teachers, and political appointments of teachers by his ministry.
The National Association of Graduate Teachers (NAGRAT) last week at a presser gave the government two weeks to restore the salaries of teachers whose names were deleted from the payroll.
According to the union, some names of teachers have been deleted from the payroll for the past fifteen months, and also also for prompt payment of capitation grant to the basic schools,
The union also rejected plans by the Ministry of Education (MoE) to appoint headteachers for schools in Ghana, adding that the Ministry has no such power to appoint headmasters for the various schools.
The Minister set the records straight said the concerns raised by NAGRAT through their press conference said their engagement deliberately misrepresented some facts and created a wrong impression about work interference between the Ministry and its agency the Ghana Education Service.
Dr. Yaw Adutwum explained that" the Ministry has not made any advertisements to such effect. All steps taken so far in the operationalization of the STEM schools have been done together with the Ghana Education Service and the TVET Service".
According to him, "It is important to emphasize that since the coming into effect of the Ghana TVET Service through the Education Regulatory Bodies Act 2020, Act 1023, the management of institutions under the pre-tertiary space is now at the behest of both the GES and TVET Service".
The Sector Minister noted that "Consequently it has become necessary for the Ministry to Co-ordinate, monitor and evaluate the efficiency and effectiveness of the performance of these agencies to ensure harmonious achievement of our strategic outcomes. At no point should this coordinative role be interpreted as interference".
The Minister of Education, also Member of Parliament for Bosomtwe noted that "contrary to claims of non-payment of recurrent fees, feeding (perishables) and intervention grants the Ministry has disbursed a total of GHC 133,950,053.00 to National Food Buffer Stock Company Limited and the Ghana Education Service on 7th February, 2022 to carter for recurrent expenses including perishables".
Source: Peacefmonline.com/Ghana