UTAG Strike Suspended Till March 4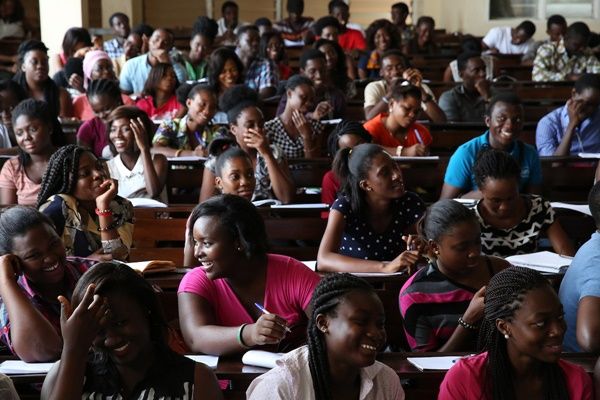 Peacefmonline.com can confirm that the University Teachers' Association of Ghana (UTAG) is suspending its industrial action; albeit temporarily.
The suspension is expected to last till March 4, by which time UTAG says it hopes to have reached a favourable consensus with government during its deliberations.
This decision was taken on Monday, February 21st, at an emergency meeting held by the National Executive Committee (NEC) of UTAG to evaluate their ongoing industrial action.
Previously, similar meetings on the subject of calling off the strike action, held between the leadership of UTAG, Parliament's Education Committee, the Fair Wages and Salaries Commission, the Education Minister and the Labour Minister, had all been inconclusive.
Why UTAG Strike?
UTAG has been on strike since January 10, 2022, over government's failure to review their conditions of service since 2017.
The association therefore wants government to restore their 2012 conditions of service, which pegged the monthly income of entry-level lecturers at $2,084.
UTAG claims the current arrangement has reduced its members' basic premiums to $997.84.
Temporarily Suspended
In a statement jointly signed by the group's National President, Prof Solomon Nunoo and National Secretary, Dr Asare Asante-Annor, UTAG said it has "agreed to heed the advice of the eminent leaders, the Select Committee on Education and the court ruling to suspend our strike action…"
The statement highlighted a roadmap that had been agreed between the association and government, adding in that regard, "negotiations will commence in earnest and completed within the agreed period and the outcome."
"Meanwhile, the legal processes on the legality or otherwise of our strike action, pending before the Court, will continue to its logical conclusion," portions of the statement read.
Legal Battle
Last week, the Labour Division of the Accra High Court placed an injunction on the strike by the university lecturers.
The order from the Court on Tuesday, February 15th, follows an appeal by the National Labour Commission (NLC) for an interlocutory injunction to suspend the strike by UTAG while negotiations continue.
The NLC dragged UTAG to court after attempts to have UTAG call off its strike failed. The lecturers are expected to halt the strike until the Court determines the substantive application by the NLC.
Fingers Crossed

But should this news, welcoming as it is, be considered reprieve at last or is it a false sense of hope?
Well, that can better be assessed by the first week of next month, as students and lovers of education wait with bated breath.
Source: Peacefmonline.com