EP College of Education, Amedzofe cries for more development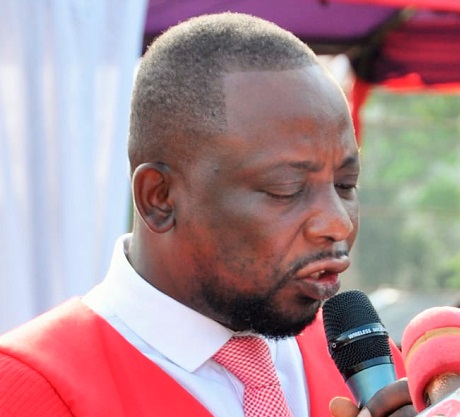 The Evangelical Presbyterian College of Education, Amedzofe (AMECO) in the Ho West District in the Volta Region has not seen any development since its establishment 75 years ago, the Principal of the college, Dr Dickson Tsey, has announced.
"Although management is using its meagre resources to provide some essential structures, they are woefully inadequate with the growth of both students and staff population," he added.
The principal, therefore, appealed to the GETFund and the government to help to complete a four-storey female hostel started in 2012 but came to a standstill at the foundation level for about 10 years now.
Dr Tsey made the appeal at the 15th matriculation of the college, during which 290 fresh students made up of 165 males and 125 females took part in the ceremony on the campus.
The principal also appealed to benevolent individuals and organisations to support AMECO in various ways to execute the four-unit two-storey accommodation project to coincide with its anniversary in April, this year.
He announced that the AMECO College Council had given approval to the establishment of a scholarship scheme aimed at motivating students to aspire for greater academic heights, adding that the scheme would commence this year.
Meanwhile, Dr Tsey said AMECO had introduced four Early Childhood Education programmes to support the government's agenda of training more qualified professional teachers for the preschool.
"Currently, 23 students have expressed interest in the programme and are expected to start their specialisation in this area next academic year," he revealed.
On COVID-19, Dr Tsey said AMECO had still not recorded any case of the virus.
The Ho West District Director of Education, Madam Celestine Agordo, entreated the fresh students to dedication to service and sacrifice of oneself which she said were core values of the teaching profession.
Source: Graphic.com.gh