EVANDY HOSTEL UG FEES FOR 2022/2023
All You Need To Know About Evandy Fees
EVANDY HOSTEL UG FEES FOR 2022/2023
Evandy Hostel is one of the ideal hostels in the University of Ghana. It has a serene environment hence aid students learn at their own pace.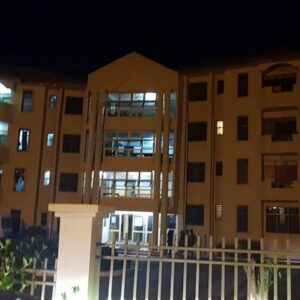 Do you aspire to book a room at Evandy for the 2022/2023 academic year?
If yes, kindly follow me as I enlighten you on their residential fees per annum.
Below is the approved fees for students.
Evandy Hostel UG Fees For 2022/2023
| | |
| --- | --- |
| ROOM TYPE | PRICE (GH¢) |
| One in a room with AC | 10,000.00 |
| One in a room without AC | 9,000.00 |
| Two in a room | 5,000.00 |
| Four in a room | 2,500.00 |
EVANDY HOSTEL UG FEES FOR 2022/2023
How To Book A Room In Evandy Hostel
When allocated a room, an sms will be sent to your phone number from "EVANDY" stating your room status and payment procedure.
60% of your current hostel fees is to be paid to secure your room before the deadline. Any payment made after deadline will not be acknowledged.
Pay at any FIRST ATLANTIC BANK OR STANBIC BANK using your student ID NUMBER and full name. ACCOUNT NAME: EVANDY ESTATES LTD.
Take a picture of your bank pay-in slip or receipt.
Checkout Pentagon Hostel Fees For 2022/2023 Academic Year.
Go to bank slip uploads and upload the picture of the slip (recommended for students outside Accra).
Or
Present the original copy(s) of the bank pay-in-slip to the hostel administration.
Your payment will be processed in due time if only the full amount of the required hostel fess is paid to the hostel account. A confirmation message will be sent to you once payment is processed.
Present your valid University of Ghana student ID card to the hostel admin with your bank pay-in slip. AN AMOUNT OF GH¢ 100.00 will be paid at the administration for REGISTRATION AND SERVICES CHARGE.
Student has to be present to take a picture and sign a TENANCY AGREEMENT. Registration is completed and resident receives an official receipt from the administration.
NB: This stage of the registration process is very important and any student who doesn't have an official receipt from the hostel is not acknowledged as A RESIDENT of the hostel even if you have paid hostel fees into our account.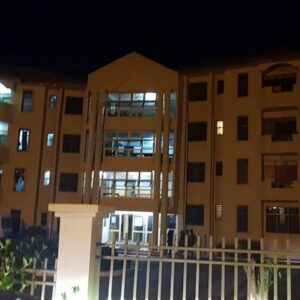 FAQs
Are university halls free?
Some accommodation is self-catered, meaning you're in charge of feeding yourself. Univerity accommodation often requires termly payments with bills included but check this before you sign a contract. You'll find that costs vary depending on whether you choose a standard, en-suite or luxury studio room.
EVANDY HOSTEL UG FEES FOR 2022/2023
How do you book a hall in Legon?
Legon runs an In-In-In-In accommodation system for their halls, thus, students can book to stay in the respective halls throughout their entire years of studying there but it is on a first-come, first-served basis, meaning you have to be very quick during the application process for hostel accommodation at University.
What is the biggest hall in KNUST?
Independence Hall is the premier and maiden hall in KNUST and serves as a permanent hall of residence for both male and female students. Spartans are what the proud members of the hall are popularly known as. The hall consists of 198 rooms in the main hall and 96 rooms in 8 storey annex.
Related Searches
Evandy Hostel, Adabraka, Evandy hostel, Evandy hostel Legon Contact number, Student hostels around Legon, Diaspora halls in Legon.
This article was written to enlighten you on Evandy Hostel (UG) Fees For 2022/2023.
If you got value, share this article with your friends on social media platforms to show your support.
Do not hesitate to use the comment space below if you have any questions, concerns or thoughts.