Family head renovates 2 basic schools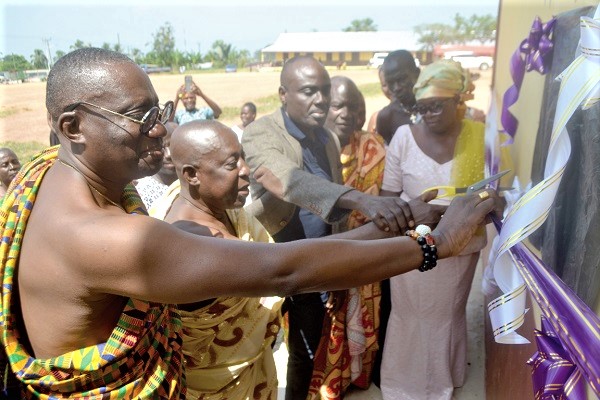 The Enyan Denkyira Methodist Primary and D/A Basic Schools in the Ajumako Enyan Essiam District in the Central Region have been renovated to enhance teaching and learning in both schools.
The renovation works, which involved the re-roofing of a six-unit classroom block, cementing of the floors in all the classrooms and the painting of the classrooms, were done at a cost of more than GHȻ200,000.
The renovation of the schools was fully funded by the head of the Nsona Royal family of Enyan Denkyira, Ebusuapanyin Siisi Crentsil, as part of his contributions towards improving basic education in the town.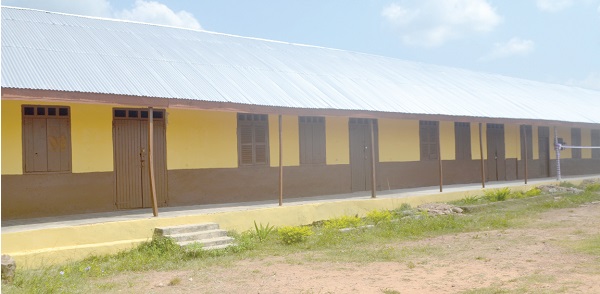 Touched by poor state
At a brief ceremony to hand over the schools to the authorities last Monday, January 17, 2022, Mr Crentsil said that he was touched by the poor state of both schools and, therefore, decided to commit resources to improve the conditions in the schools.
He said that he was worried that children who studied in an old six-unit classroom were at the mercy of the weather on a daily basis due to the fact that the entire roof of the building was destroyed.
Govt overstretched
"Obviously, the government is overstretched in dealing with the myriad of challenges confronting the education sector, particularly in the area of the provision of infrastructure for the benefit of the school pupils," Mr Crentsil said.
He noted that there was the urgent need for the wealthy in society, non-governmental organisations (NGOs), corporate bodies and religious institutions to extend support towards improving the country's education sector.
"I wish to appeal to individuals occupying high positions and living in big cities and towns to turn their attention to the rural communities and contribute towards improving the conditions in the town for the benefit of the local people," he said.
The Headmaster of the D/A school, Mr Ishmael Kojo Bosu, said that authorities, teachers and the pupils would now heave a sigh of relief as a result of the renovation of all classrooms to enhance academic work.
Other speakers
The District Chief Executive (DCE) for the area, Rev. Ransford Emmanuel Kwesi Nyarkoh, thanked Mr Crentsil for his philanthropic work to the district over the years which had reduced the burden on the district assembly and the central government.
For his part, the Paramount Chief of the Enyan Denkyira Traditional Area, Osabarima Otsibu VI, who chaired the function, applauded Mr Crentsil for his genuine efforts towards the progress of the district for the benefit of the people.
Source: Graphic.com