HOW TO CHECK YOUR 2022/2023 UDS ADMISSION STATUS
All You Need To Know About Your UDS Admission Status
---
HOW TO CHECK YOUR 2022/2023 UDS ADMISSION STATUS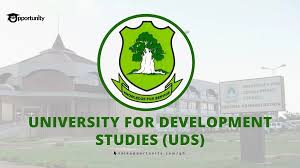 Ghana's premier state-owned tertiary institution, University for Development Studies (UDS) was established to to undertake research and promote the advancement and dissemination of knowledge and its application to the needs and aspirations of the people of Ghana.
The administration of University of Development Studies has published the list of students who have been offered temporal admission in the institution for the next academic year.
Below is a step by step guide on how to check your 2022/2023 UDS admission status on the University of Development Studies Portal.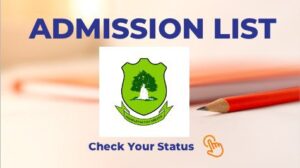 How To Check Your 2022/2023 UDS Admission Status
Go to the University of Development Studies status checker portal via https://uds.edu.gh/
Enter the Voucher Serial Number and Pin that you used for the application process.
 Click on the "LOGIN" button to gain access to your admission status.
 Go ahead to print your University of Development Studies Admission Letter.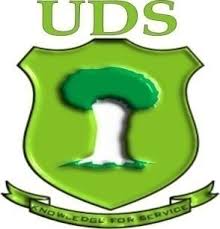 Felicitation to you if you have been admitted to Ghana's Premier University in the North, University of Development Studies.
ALSO READ2022/2023 UCC Admission Status Checker
FAQs
Is UDS admission List 2022 2023 Out?
Here is the University for Development Studies (UDS) admission List. The Management of the University for Development Studies (UDS) has officially released the Admission Lists of students admitted to various programmes for the academic year.
Is UDS forms still available for 2022?
Closing date for submission of applications for regular and distance is September 30, 2022. Candidates should note that, no applications will be accepted after the closing date.
Does UDS accept E8 in English?
GENERAL ENTRY REQUIREMENTS
WASSCE holders seeking admission into Degree programmes must have at least C6 in all their three Core and three Elective Subjects.
WASSCE holders who have Grade D7 or E8 or F9 in any one of their three Core or three Elective subjects are advised not to apply for a degree programme.
How many years is medicine in UDS?
Six (6) Years
Application forms for admission to the Six-Year Medicine (MBChB) programme in the University for Development Studies-School of Medicine (UDS-SoM) for 2022/2023 is available.
How do I know if I have got admission?
Many of these schools will notify you once you have been offered admission to the school by sending a text message to the phone number you used when you applied for admission to the school. This is why it is advisable that candidates provide their active phone numbers if required while applying for admission.
This article was written to guide you on how you can check your University of Development Studies Admission Status.
If you got value, share this article with your friends on social media platforms to show your support.
Do not hesitate to use the comment space below if you have any questions, concerns or thoughts.