The Kwame Nkrumah University of science and Technology medical school, is a school under the College of Health Sciences.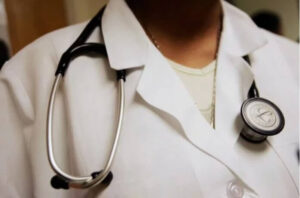 The strategic mandate of the College of Health Sciences is derived from the Act establishing the University, which essentially is to provide higher education in health sciences, undertake research, disseminate knowledge and foster collaboration with major stakeholders.
Also the school of health Sciences strives to be a preferred destination for teaching, research, professional and entrepreneurial training in health sciences for sustainable development of Ghana and the rest of Africa.
The College of Health Sciences was established in line with the collegiate system and runs a three tier system. It emerged from the former Faculty of Pharmacy and the School of Medical Sciences. The College has three schools and two faculties, with over twenty Departments and a Research Centre.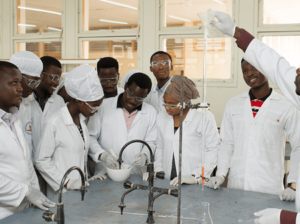 DEPARTMENTS UNDER THE KNUST MEDICAL SCHOOL
Department of Basic Medical Science
Department of Anatomy
Department of Physiology
Department of Molecular Medicine
Department of Pathology
Department of Medical Microbiology
Department of Behavioural Sciences
Division of Clinical Medicine
Department of Surgery
Department of Medicine
Department of Eye, Ear, nose and Throat
Department of Obstetrics and Gynecology
Department of Child Health
Department of Anaesthesiology and Intensive Care
Department of Community Health
Department of Radiology and
Centre for Disability and Rehabilitation Studies
Adult Oral Health
Basic and Diagnostic Oral Health Science
Child Oral Health and Orthodontics
Community Dentistry
Maxillofacial Sciences
BELOW IS THE ENTRY REQUIREMENTS FOR KNUST MEDICAL SCHOOL
Candidates must possess passes in Three (3) Core subjects at SHS Level OR
Applicants with the following qualifications can apply to study Medicine at Knust;
WASSCE or SSCE Applicants

O Level and A Level Applicants

Matured Applicants
Integrated Science, Mathematics and English Language AND passes in Three (3) Elective subjects:  Biology, Chemistry and Physics or Mathematics are the basic requirements to gain admission into the knust medical school.
CUT-OFF POINT FOR KNUST MEDICAL SCHOOL
Also it is very much important to note or to take into consideration in the process of your admission application that every University has a cut-off point for the Medical school programs.
Therefore, the cut off point for studying Medicine at KNUST is aggregate 7 (seven).
The College of Health Sciences of the Kwame Nkrumah University of Science and Technology comprises the Faculties of Allied Health Sciences, Pharmacy and Pharmaceutical Sciences, School of Medical Sciences, School of Dentistry, School of Veterinary Medicine and the Kumasi Centre for Collaborative Research in tropical Centre.
What subjects are best for medicine?
By making a detailed study of the criteria for joining Medicine, prescribed by top most universities like Oxford and Cambridge, it is very clear that the 2 most important A- Level Subjects are Biology and Chemistry.
Do you need physics for medical school?
Most medical schools agree on the basic elements of pre-medical education. Generally, the minimum course requirements include one year each of biology, general (inorganic) chemistry, organic chemistry, physics, and the related lab work for each.