Just In: KNUST Students To Begin Lectures On This Day
The University Teachers Association of Ghana (UTAG) has been on strike for about seven weeks following their demand to improve their teaching condition. The strike has made a lot of students stranded on various campus and did not know what to do academically.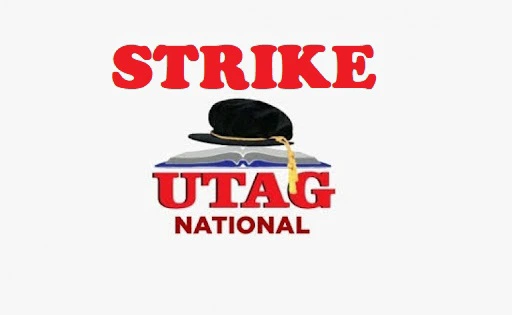 Following a press released by the University Teachers Association of Ghana (UTAG) executives has it that, the association is suspending its strike till March 4th, 2022 to discuss on their working conditions. The statement was released after the executives called an emergency meeting with its members at UPSA. From the statement released saw the association considering the appeal from the public, parents and eminent leaders in the country which includes Former President John Agyekum Kuffour and Sir Sam Jonah to suspend their ongoing strike. Most people especially the students have been wondering as to how the lectures is going to resume.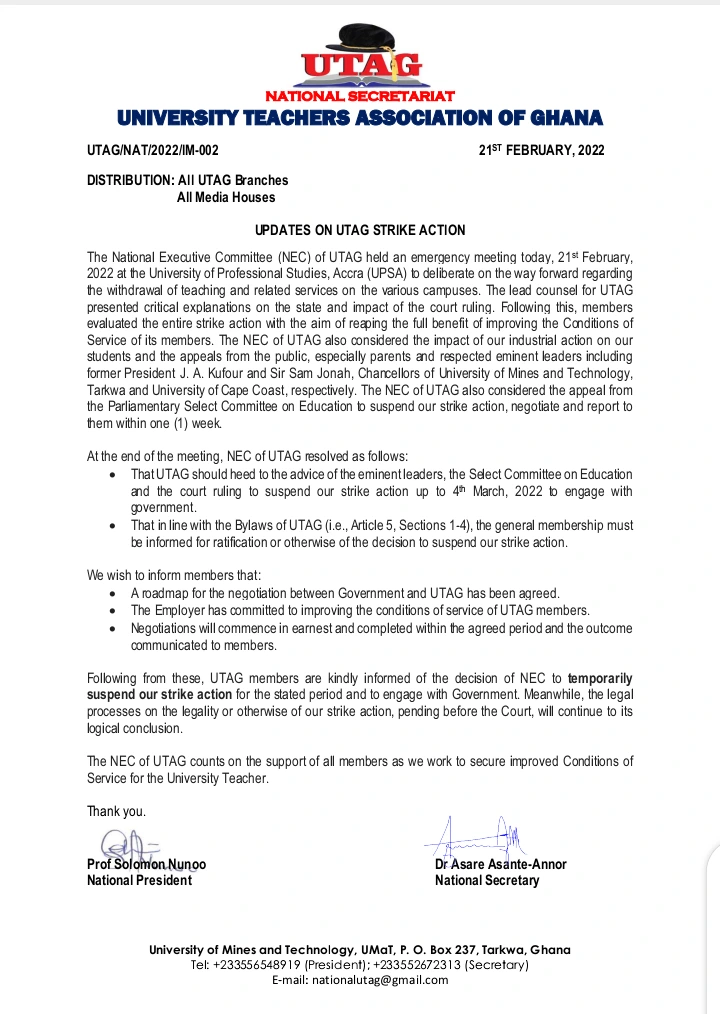 Most people were anticipated to know the actual date lectures would be resuming and can prepare towards it. According to a statement released by Kwame Nkrumah University of Science and Technology (KNUST), lectures are to resume on Thursday, 24th February, 2022. The letter as released by the office of the registrar of KNUST reads as follows;
"It is announced for the information of students and staff that, following the suspension of the industrial action by UTAG, lectures for the 2022 academic year will begin on Thursday, 24th February, 2022″.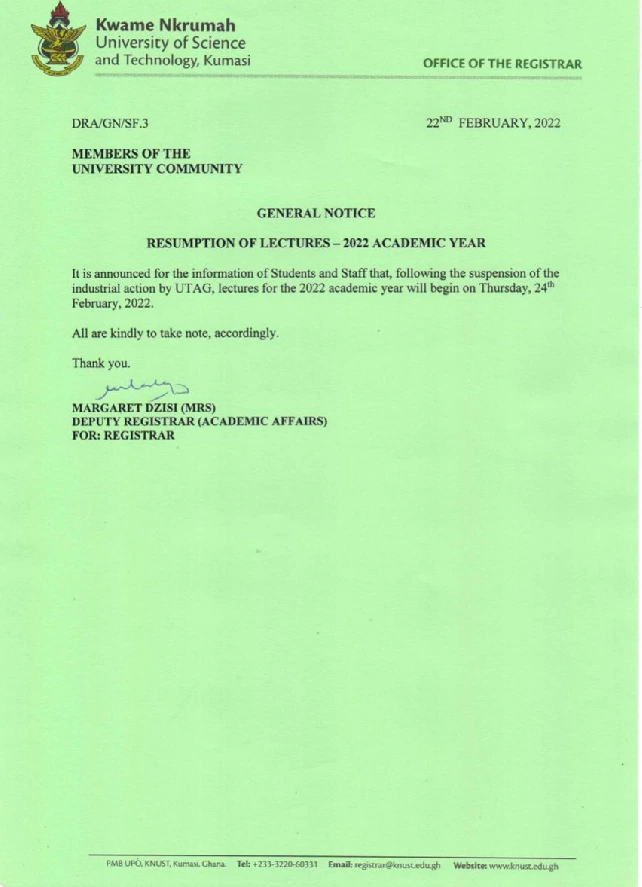 Well this is a good news to all parents and students who have been waiting for lectures to resume. Kindly take note of the date been stated by the management of this noble institution.
Kindly share with us your view using the comment section below and don't forget to share to other people to see.
KINDLY FOLLOW ME FOR MORE NEWS
DON'T FORGET TO LIKE COMMENT AND SHARE TO OTHER PEOPLE ACROSS ALL SOCIAL MEDIA PLATFORMS
Source: gh.operanews.com