Ministry for Education welcomes court decision to stop UTAG strike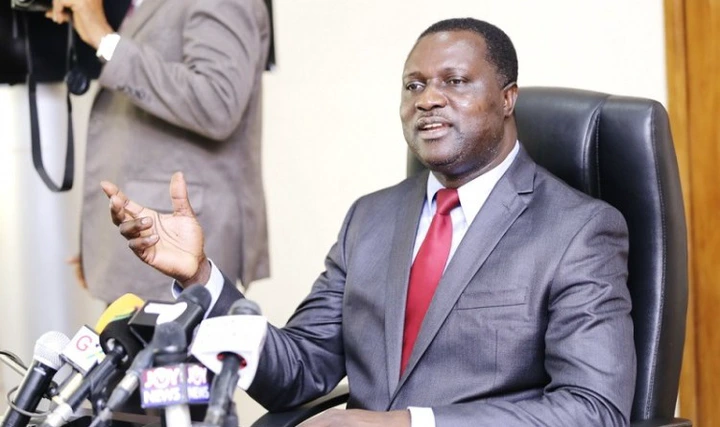 The Ministry for Education has described as welcoming the decision by the Labour Division of the Accra High Court ordering the University Teachers Association of Ghana (UTAG) to call off its strike.
The court decision comes after the National Labour Commission (NLC) had moved an interlocutory injunction to compel them to return to duties pending the determination of the substantive matter which has to do with enforcement of the NLC directive to call off the strike.
In court on Tuesday, February 15, 2022, the court presided over by Justice Frank Rockson Aboadwe said it has taken Judicial notice of the attempts to settle the matter.
Noting that negotiation cannot be conclusive if UTAG is still on strike, the court granted the interlocutory injunction to the NLC to direct members of UTAG to return to the lecture rooms.
Speaking to Citi News on Tuesday evening, Kwasi Kwarteng who is Public Relations Officer of the Education Ministry stressed that he outfit is elated with the latest development to the UTAG-NLC impasse.
"We in the Ministry of Education believe that whichever way, litigation has to come to an end and at the end of the day, we have said that when two elephants fight it is the grass that suffers.
"So for us, we find this as a progressive the decision by the court that sought to grant the injunction relief which was being sought by the NLC," he shared.
According to Kwasi Kwarteng, the court decision will give the government the chance to engage UTAG to find a common ground to address all issues.
"For us, it is an opportunity for us, for the government to really engage UTAG and address the issues and at the same time getting our professors back to the classrooms to continue academic work," the Minister for Education PRO noted.
Meanwhile, the latest court decision has also been welcomed by the University Students Association of Ghana.
President of the association, Christian Philip Armah has told Citi News, "We are ready and we can't wait to have our lecturers back in the lecture rooms."
Students are awaiting an official statement from UTAG to know when academic work in the lecture rooms will commence.
Source: Modernghana.com