My Self-discovery Story
Destiny Tega Duke (Renowned Nigerian Self-discovery Coach) Shares Her Story
My Self-discovery Story
I gained admission into Federal University of Technology, Akure-Nigeria at the age of 16. Infact it was 3 months after I wrote my West African Examination, WAEC.
How it happened was that I wrote GCE at S.S.2, so I had my result ready except for English language.
Well, I didn't really have need for it because my goal was to study Engineering, so it wasn't compulsory.
My dream school was Federal University of Technology, Akure.
My elder brother did all he could but my name was never among all list posted even though there were scores lower, closer and a bit higher than mine. It was too clear, God didn't want me there.
He gave up las las by saying; "Tega, Go your second choice, God nor want you here."
Well, FUTA called me. Imagine, they called me on phone.
My dad asked me to go over there and see for myself the reason for the call. What could be the reason if not admission. I prepared and left.
My name was boldly on the list under a course I've never heard in my entire life then, Applied Geophysics.
I spent 3 hours looking for someone to explain the meaning of what I saw close to my name. A final year student finally came to student affairs unit and I asked him. He explained to me.
I was happy because na still oil and gas money I go chop. In fact, this one is even better than the Architecture that was my original course of study filled in my Jamb by my brother.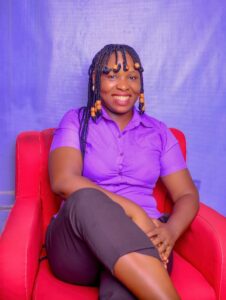 I hated drawing so much, I still wondered why he chose that for me.
Oh, I think I missed telling you that, I was called two weeks after matriculations, you should know how late I was to have resumed with the new intakes.
So I eventually did every necessary thing needed and classes resumed.
Academic work started and so did my struggle. I was having 12 units carry overs in a semester for my first 2 years.
It was hell.
My Self-discovery Story
I felt it's because I resumed late after my very first exam, so I intensified my reading. Second semester, came, it was almost the same thing.
Oh, I struggled through school.
I felt my village people were really following me.
I kept putting in my best.
My departments called my attention after 4 semesters.
I was told my result was reviewed at the senate and they had to call me and others who are in the same situation with me.
I was admonished to put in my best. But you see, that call created more problems for me.
Oh, I was a fine young 16years old girl with beautiful smile, body shape and a great dress sense.
The one that added salt to the injury was the fact that I'm from Delta state, Warri to be precise. We are assumed by others to be loose, wild and disrespectful.
I was mistaken to be one of those who would sell their bodies to have good grades.
And so, the torture began.
But in the midst of it, I was strong, hopeful, that one day it will be good,all will be over.
Oh, how mistaken I was.
Lecturerers finished me.
As in…
My Self-discovery Story
One of them told me to come and get my 'B' grade at a particular room in a hotel close to the school. I looked at him with disdain because he was very irritating with his pot belly.
I tried to imagine myself sleeping with such a man, won't I puke for the rest of my life at the thought of it?
My departmental lecturers would say I have what to give but I'm being stingy and wicked to myself.
I remember one of the HOD's then called me to his office, while trying to play the sympathy game with me, stretched forth his hands towards my small breast that was trying to gain space on my chest. I waved his hands off and warned him sternly not to try that with me.
He simply told me my suffering just upgraded to a new level.
One of the junior lecturers who took interest in my case told me they had a meeting and I was one of the main subject of discussion.
He didn't know whether to advice me to give in to their sexual demands or not. He just felt so much pity for me.
I won't fail to mention how I was looked down upon by people, especially fellowship brothers and sisters.
They looked at me with the eyes of a failure.
I was seen as someone with no future especially with the fact that I'm a 'Wafi' babe.
A lot of people thought no good thing could be birthed of/ from me.
I didn't come out with a good grade but I'm glad I came out with this boldness to talk about this.
I'm glad I didn't sleep with ANY of them to get a good score over a course that I've never thought of getting a job with.
I didn't do a thing with My result as a geophysicist.
I followed the passion I've always exhibited without stress but didn't know It could become a pointer to my purpose.
My Self-discovery Story
A friend of mine would always ask after reading some of the articles I write at the back of my notes, what I wanted to become. My answer would always be the same;
"To be an inspirational and motivational speaker."
"To be someone who will help others discover their path in life and Destiny."
For me, it took so much wasted years and pain to find my path in life.
You don't have to go through all that to find yours, let me hold your hands and help you through it.
I'm glad I went through the process.
Meet Fourteen-Year-Old Public Figure, Daniella Williams.
Before I finally graduated, I became a source of strength to others who were not doing so well too. Their reasons were not exactly as mine.
My Self-discovery Story
But they saw my doggedness, the courage to pull through. The resilience I portrayed and those were moments of joy for me.
I felt fulfilled talking to them. I didn't mind my poor grades , the joy from encouraging and inspiring them was a really high point for me.
"No matter what you are going through, keep your heads up. Focus, believe and talk to God about it. The kind of strength I had was from God, else I would have committed suicide but He kept my sanity."
"Your dreams are still valid"; Destiny Tega encouraged me.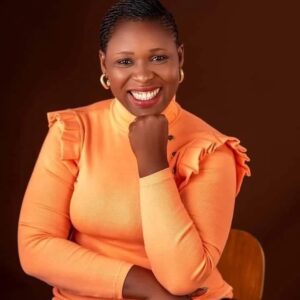 You can connect with Nigerian Renowned Self-discovery Coach Here.