NTC Ghana Teacher Licensure Examination Past Questions Made Available || FREE DOWNLOAD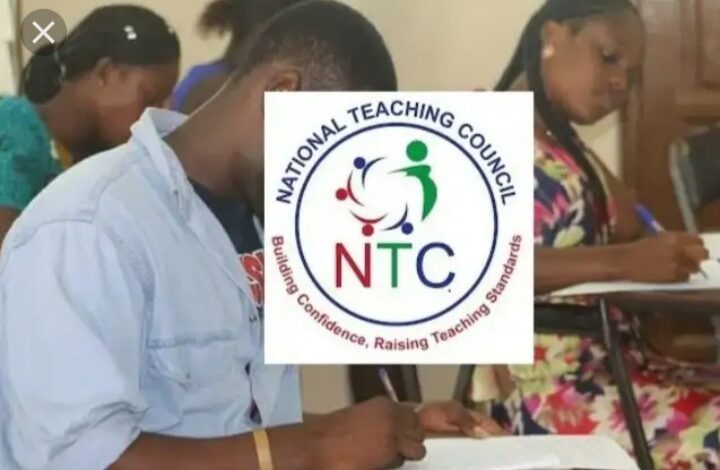 The Ghana Teacher Licensure Examination, GTLE, is the credentialing examination of the National Teaching Council, NTC, for pre-tertiary teachers in Ghana. Every successful candidate in the examination receives the Professional Teacher's Licence, which testifies to the world that the holder has met all the standards for the profession.
Those standards include the knowledge, values, attitudes and skills necessary to facilitate learning by learners in the pre-tertiary educational institutions of Ghana.
The examination tests the proficiency of the trained teacher in essential professional skills and their literacy in English grammar, essay writing and in comprehension. It also assesses the teacher's understanding and use of basic computational skills for everyday purposes.
The GTLE is made up of three (3) papers which are as follows:
Essential Professional Skills – 60 multiple choice questions
Literacy – 30 multiple choice questions, comprehension and essay
Numeracy – 30 multiple choice questions and two written questions
BELOW ARE ALL THE AVAILABLE MATERIALS (PAST QUESTIONS) TO PREPARE ALL CANDIDATES FOR THE EXAMS.
This past questions will help candidates to know the trends by which the questions are set. Past Questions are likely to get repeated from time to time which will serve as bonus for some candidates.
GTLE  NUMERACY PAST QUESTIONS 
GTLE PAST QUESTIONS ON LITERACY 
GTLE PAST QUESTIONS ON  ESSENTIAL SKILLS  
ESSENTIAL SKILLS TEST PRACTICE 
Source: Mediafire.com