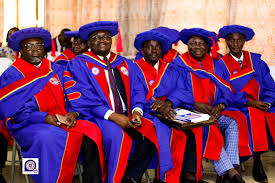 Project Management Certification In Ghana is one of the much sought after certifications that aid you in achieving feats in your career.

WHAT IS PROJECT MANAGEMENT?

According to Wikipedia, Project management is the process of leading the work of a team to achieve all project goals within the given constraints. 
This information is usually described in project documentation, created at the beginning of the development process. The primary constraints are scope, time, and budget.
Having a project management certification can help you have a great portfolio which will aid you in having stellar results in your career.
According to www.hotcoursesabroad.com Project management can be studied in a variety of ways, from certificate and diploma level to a master's degree in the subject. Often project management may form part of a degree in business, economics, finance and engineering as a specific module. This is also the case with an MBA qualification. 

ABOUT PROJECT MANAGEMENT CERTIFICATION IN GHANA.
Project Management is a field of study in Bachelor of Science in Business Administration(BSc).
Most tertiary institutions in Ghana offer Project Management at the postgraduate level.  Also, it is one of the short courses you can start and finish in six(6) months.
The MBA or MSc Project Management programme is directed at providing graduates with the required  skills and knowledge to take up senior-level roles in project planning, costing, development, delivery and evaluation.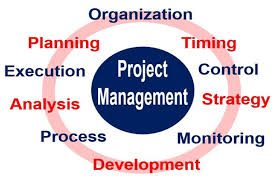 PROJECT MANAGEMENT CERTIFICATIONS IN GHANA.
Below are the top project management certifications in Ghana.
Project Management Professional Certification (PMP).
Master Project Manager Certification (MPM).
Agile Certified Practitioner Certification (ACP).
Associate in Project Management Certification (APM).
Certified Project Management(CPM).
Business Analysis Certification.
Change Management and Practitioner Certification.
PRINCE2 Foundation and Practitioner Certification (6th Edition).
PROJECT MANAGEMENT MAIN SUBJECTS.
Below are the main subjects.
Bank Strategy and Management
Introduction to International Business
Organisational Behaviour and Management
HR Management and various others.
PROJECT MANAGEMENT DURATION.
Certificate In Project Management = Six(6) months.
Degree In Project Management = Four(4) years.
Masters In Project Management = Two (2) years.
PROJECT MANAGEMENT ENTRY REQUIREMENT.
To apply for the project management professional courses in Ghana, you need to either:
Possess a Certificate (Diploma, Associate's Degree, or Global equivalent) with minimum of five (5) years / 60 months of unique (non-overlapping) Project Management experience, with 7,500 hours in leading and directing projects, and 35 hours of Project Management Education.
Possess a four (4) year degree (Bachelor's Degree or the Global equivalent) and a minimum 3 years/36 months of Project Management experience, with 4,500 hours in leading and directing projects, and 35 hours of Project Management Education.
PROJECT MANAGEMENT FEES.
The fee is quite different from institution to institution.
Averagely, for one to study a Project Management course in Ghana may require between $405( 3,178.38 Ghanaian Cedis) for PMI members and $555(4,355.56 Ghanaian Cedis) for non PMI members per semester to get a PMP Certification.
INSTITUTIONS OFFERING PROJECT MANAGEMENT IN GHANA.

Below is the list of universities in Ghana offering Project Management at both BSc and MBA level.
Lancaster University, Ghana.
Bluecrest College.
University of Cape Coast.
Ghana Institute of Management and Public Administration (GIMPA).
Pentecost University, Ghana.
Wisconsin International University College, Ghana.
Ghana Technology University College.
University of Ghana Business School (UGBS).
Business Management and Financial Institute, Accra Campus, Accra.
The Institute of Project Management Professionals, Ghana.
Ashesi University.
Project Management Institute.
Above is the list of universities offering Project Management in Ghana.
However, some universities only offer MBA in Project Management.
If you feel, we have left out any school, please let us know in the comment section.
I hope this article answered your question.
Don't hesitate to use the comment section if you have any questions or concerns.
Kindly stay tuned and share this article with your friends.
Thanks for reading.