TOP 10 IT SCHOOLS IN GHANA
Is becoming an information technology expert your earnest desire and dream?
Here is a list of the top 10 IT schools in Ghana.
To be the top in any field means to be excellent.
Before we delve into the top 10 IT Schools in Ghana, let us get to know what Information Technology is all about.
Wikipedia defines "information technology as the use of computers to create, process, store, retrieve and exchange all kinds of data and information."
So in simple terms, an I.T school is a school where people who desire the profession of I.T experts are trained to be technocrats.
The institutions below have proven to be the best among the best.
Follow me as I enlighten you on the top 10 IT Schools in Ghana.
Top 10 IT Schools In Ghana
OpenLabs Ghana(National Institute of Information Technology).
This is school is one of the topnotch information technology centred schools in Ghanqaand beyond.
The institution is equipped with the right equipment needed in training the world's leading information technocrats.
Akenten Appiah-Menka University of Skills Training and Entrepreneurial Development (formerly University of Education, Winneba, UEW).
This institution has been rated among Ghana's best computer science centred schools.
Accra Institute of Technology
This is a private based tertiary institution that is making waves in the technology world.
According to https://ictcatalogue.com, the institution provides a variety of I.T related academic options.
It is noted to have a wide range of connections with other first-class universities in the world.
Ghana Technology University College
Ghana's technology university is globally and academically centred. Founded in 2005, the Ghana Communication Technology University was initially known as Ghana Technology University College and Ghana Telecom University College.
Regent University College of Science and Technology
Despite being a private tertiary institution, it is highly recommended if you will love to be known as an I.T expert.
Top 10 IT Schools In Ghana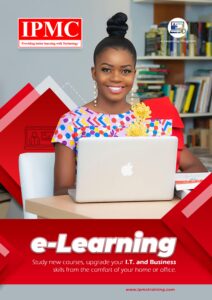 IPMC College of Technology
Established in 1992, the institution is I.T oriented.
It provides quality I.T education and knowledge acquisition.
Aptech Computer Education
This is one of the most prominent IT oriented schools around.
Courses like; Network security and engineering, information technology, computer systems, among others are the stronghold of the school.
It first started as a brand and later expanded to be what it is today.
Advance Information Technology Institute – Kofi Annan Centre of Excellence (AITI-KACE)
It is one of the leading IT institutions in the world which provides global leaders with exquisite IT Education and Training.
DevWorld Tech Academy(DWTA):
According to https://wealthbankers.com-Ho, DWTA has a record of delivering 80% practical and 20% theoretical IT knowledge.
The institution is well-furnished with the appropriate technological teaching equipment.
Omega 1 ICT Training Institute.
In the world of information technology training, this institution cannot be left out.
With many professionals and experts, they are well-enhanced in the IT sector.
Top 10 Aviation Schools In Ghana.
FAQs
What is the name of the best IT school in Ghana?
Advance Information Technology Institute – Kofi Annan Centre of Excellence (AITI-KACE).
Is IPMC a good school?
IPMC is an exceptional IT training facility that provides quality I.T education and knowledge acquisition.
What is the highest paid IT job?
Blockchain Developer

Big Data Engineer

Data Scientist

Machine Learning Engineer

AI/ML Architect

Cloud Architect

Computer Programmers

Database Analyst

Web Designers

Social Community Managers

Project Managers.
This article was written to enlighten you about the top 10 IT Schools In Ghana.
If you got value, share this article with your friends on social media platforms to show your support.
Do not hesitate to use the comment space below if you have any questions, concerns or thoughts.