UCC Opens Admission for MeD. Teaching in Higher Educ. Prog With Flexible Mode of Delivery for Teachers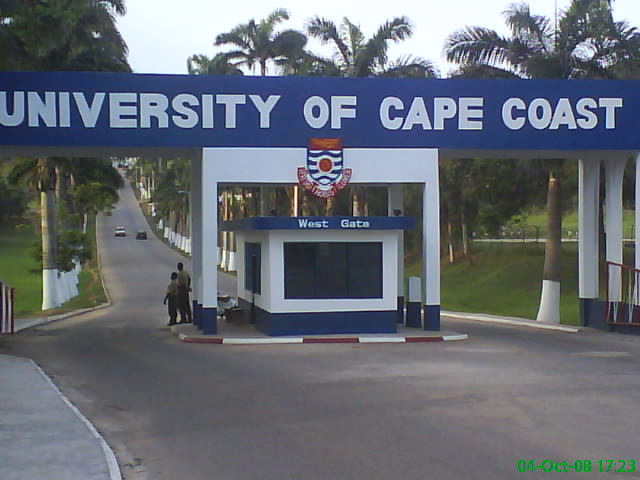 Management of the University of Cape Coast (UCC) has opened admission for Master of Education Teaching in Higher Education Programme.
The University, has therefore invites applications from qualified persons for admission into the Master of Education (M.Ed) Teaching in Higher Education programme for the 2022 session.
Management of the University has also announced that, vouchers for online applications are up for sale at the centres listed below:
SALE CENTRES
a. All Ghana Post Offices (Mode of Payment – POSTAL ORDER)
b. Agricultural Development Bank (ADB)
c. Zenith Bank
d. GTBank
e. GCB Bank
COST OF APPLICATION VOUCHERS
a. Ghanaian Applicants – GH¢ 320.00 per voucher
Job Vacancies at VisionFund Ghana – See How to Apply Here
b. International Applicants – USD$ 100.00 per voucher
GENERAL ENTRY REQUIREMENTS
A candidate seeking admission to pursue a Master of Education in Teaching in Higher Education degree programme must:
1. Possess at least a masters' degree in any field of study from any recognized institution of higher learning.
2. All Non-UCC Alumni are to submit an official transcript of academic record (UCC Alumni are to provide only their Registration Numbers).
3. Satisfy additional requirement (s) prescribed by the College /Faculty/ School/Department concerned, such as selection test/interview.
MODE OF DELIVERY
The modular programme which is flexibly structured will be delivered in blended mode (mainly online)
COLLEGE OF EDUCATION STUDIES
Master of Education Teaching in Higher Education
TARGET
The target group for the Master of Education (Teaching in Higher Education) programme includes the following:
1. Academic /teaching staff of public and private universities, tutors in colleges of education, tutors in the nursing and midwifery training colleges and lecturers in the technical Universities.
2. All Master and Doctoral Degree holders aspire to teach in tertiary institutions but have no teaching qualification in higher education.
COMPLETION OF APPLICATION FORMS
Two prepaid EMS envelopes are provided and should be self-addressed by applicants after the completion of the online application via:
https://apply.ucc.edu.gh
Email: daa@ucc.edu.gh
Applicants are required to give the following information at the back of the large EMS envelope:
a. Full name
b. Postal Address
c. Programme Choice.
SUBMISSION OF COMPLETED APPLICATION FORMS
1. Completed Application (printout of online application form plus accompanying documents in large EMS envelope) should reach The Deputy Registrar, School of Graduate Studies, the University of Cape Coast by Friday, 29th April  2022.
2. No additional documents will be accepted after submission of application forms.
SOURCE: Coverghana.com.gh