The Ghana Education Service, Western Regional Directorate has reminded all teachers and non-teaching staff of the service who are occupying a school or a government bungalow that they are by law required to pay 10% of their basic salaries as rent.
In a letter dated 11th March 2022, the Directorate indicated that the directive is in line with efforts to streamline the anomalies with regards to the payment of Rent for Occupying School or Government Bungalow. It further reminded all and sundry of the Ministry of Finance Circular No. 133385/05/06NTR CAGD of 15th May 2006 and its content.
The said circular required all persons occupying school bungalows or government bungalows to pay the expected rent which represents 10% of their basic salary.
The letter informed teachers and staff concerned that they are to start the payment as directed from 1st March 2022.
All outstanding arrears owed are also to be paid to ensure an audit in the future does not create problems for the service and the individuals concerned.
The above rate for the monthly rent implies that not two or more teachers may be in the same type of bungalow but are on different salary scales will end up paying different rent values.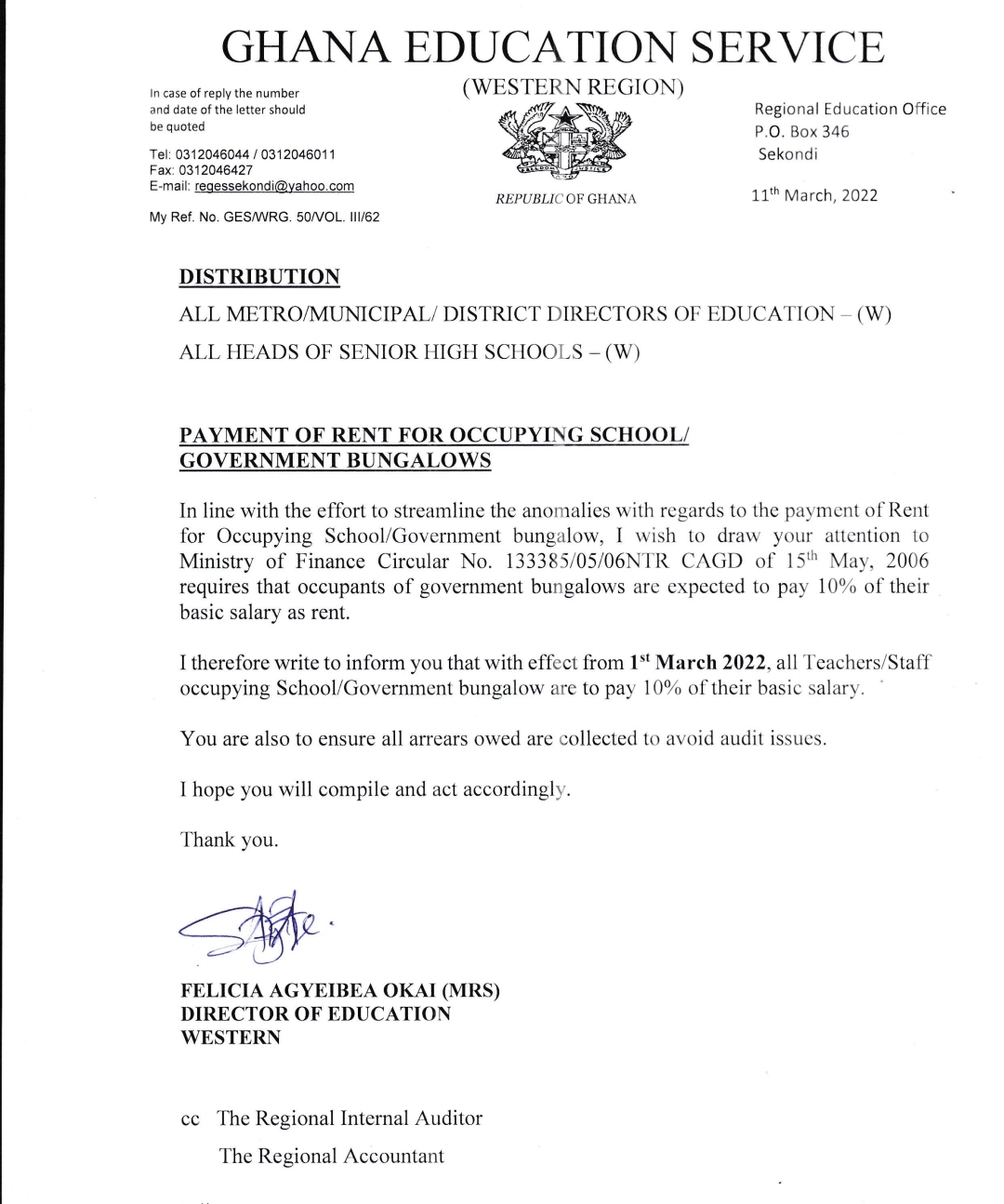 Source:ghanaeducation.org