Education Minister, Dr Yaw Osei Adutwum, says measures are being put in place to fast-track the printing of textbooks for a smooth take-off of the new curriculum.
The absence of these textbooks has become a key concern to teachers, parents and students since the introduction of the new curriculum.
But in a yet-to-be aired interview JoyNews' Upfront, the Bosomtwe legislator vowed to ensure that this anomaly does not recur.
"It is coming soon. It began yesterday; publishers were called, they are doing the pricing and the moment we finish that, by the end of the week or early next week our publishers have orders to produce," he said.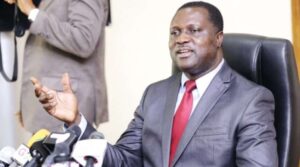 "I just want to make sure that people go through this but I also have come to see that one of the challenges we have, which is not helping us, is the pace at which we do some of these processes and we need to speed up. Our procurement unit has to speed up and make sure that we treat as sense of urgency that [when] you start a curriculum, the textbooks should be there and that is what we are doing with the new curriculum for Junior High Schools," he indicated.
He assured that by the end of the year, all the textbooks should be ready for use in the various basic schools.
"This first year they have the learner pack [but] by the end of the year, the textbooks should be ready so that next year when teachers walk in, they have the textbooks."
"I've learnt something from this process and I'm very hopeful that it will never be repeated for the new curricular rollout," he stressed.
The full interview airs this evening, January 26, 2022, on the JoyNews channel and will also be available on DSTV 421, GoTV 144 and all JoyNews' social media platforms.