7 Schools in Ashanti Battle It Out at the Super-Zonal Level of the Independence Debate On Friday as Defending Champs YAGSS Miss Out
All is set for the Super-Zonal round of the ongoing National Independence Debate Competition as seven schools in the Ashanti Region bid to have the sole ticket to represent the Region at the next level of competition.
The Super Zonal contets is slated for Friday 21st of January, 2022 at the Auditorium of Kumasi Technical Institute.
The seven schools bidding to represent Ashanti include, KNUST SHS, winners from Zone A, Tweneboa Kodua SHS, winners from zone B, Presec-Bompata from Zone C, Ghana Muslim  Mission from Zone  D, Osei Tutu SHS (O.T.) from Zone E, New Edubiase SHS representing Zone F and Bodwesango SHS representing the last zone Zone G.
Regional and National Champions Yaa Asantewaa Girls SHS will not have the opportunity to defend their trophy as they lost out at the zonal level to KNUST SHS in Zone A made up of Greater Kumasi Schools.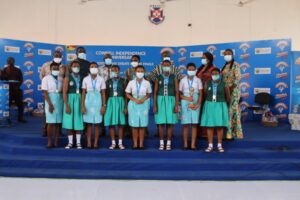 Two schools will be paired together in an elimination round with one school on standby which will meet one of the defeated schools on the other side of their motion.
The school with the highest point accumulation in the four contests then eventually wins the competition to represent Ashanti Region at the next level.