To apply to the University of the Witwatersrand (Wits) for the 2023/2024 academic year, you can follow the steps outlined below:
How To Apply To Wits For 2024 Academic Year
Research the Programmes:

Explore the various undergraduate or postgraduate programmes offered at Wits and determine which program aligns with your academic interests and career goals. Visit the official Wits website or prospectus to access detailed information about each programme.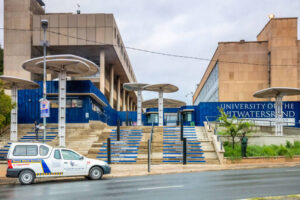 Review the Entry Requirements:

Take note of the specific entry requirements for your chosen programme. These requirements may include minimum academic qualifications, subject prerequisites, English language proficiency, and any additional assessments or interviews. Make sure you meet the criteria before proceeding with the application.
CHECK OUT University Of The Witwatersrand: A Leading Institution In South Africa.
Create an Online Application Account:

Visit the

Wits application portal

on the university's official website. Create an online application account by providing your personal details, including your name, contact information, and email address. This account will allow you to track the progress of your application.
Complete the Application Form:

Log in to your online application account and complete the application form. Provide accurate information regarding your educational background, qualifications, and any relevant work experience. Be thorough and ensure all sections are filled out correctly.
Upload Supporting Documents:

Prepare and upload the necessary supporting documents as required by Wits. These documents may include your academic transcripts, identification documents, curriculum vitae (CV), motivation letter, reference letters, and any other specific documents requested for your chosen programme.
Pay the Application Fee:

Process the application fee payment through the online application portal. The fee amount may vary depending on the programme and applicant's nationality. Ensure that you follow the provided instructions for making the payment.
Submit the Application:

Review your application to ensure all information is accurate and all required documents are uploaded. Once you are satisfied, submit your application electronically through the online portal. After submission, you will receive a confirmation email acknowledging receipt of your application.
Track Application Status:

Use your online application account to track the progress of your application. Wits will provide updates on the status of your application, including any additional information or documents required. It's important to regularly check your account and respond promptly to any requests or notifications from the university.
ALSO READ: How To Apply To ATU For The 2023/2024 Academic Year.
Remember to adhere to the application deadlines specified by Wits for the 2023/2024 academic year. Best of luck with your application to the University of the Witwatersrand!