Important Notice To All Teachers Attending GES ICT Training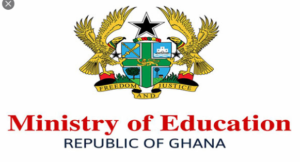 The Ghana Education Service GES has revealed that all Teachers are expected to undergo some basic ICT training ICT training to help them use the various e-learning resources that have been made available on the laptops.
As a result, the Ghana Education Service (GES), in collaboration with KA Technologies (KAT) and Microsoft, is organizing an online workshop for teachers. The training is scheduled to commence on the 16th February, 2022.
iii. Evening Session (6:00pm-8:00pm) According to GES, each teacher will have 3-4 days to complete the training and participate at any stipulated times or sessions. Benefits of the Workshop As part of the Ghana Education Service (GES) to digitized lesson notes preparation, it is if much importance that teachers are trained on how to prepare lesson notes and also access teaching and learning resources on the laptops distributed under the one teacher one laptop initiative.
What are the Requirements to enable one to participate? For teachers to participate in the upcoming workshop training, one must get his/her laptop ready and configured. Also, to make things easier, one must Install the windows version of WhatsApp and telegram so that he/she can download the resources shared directly onto the computer. Other software to install include the adobe PDF Reader. Microsoft office is already installed on the machine which will enable typing and editing of documents. Meanwhile, the GES is yet to provide a link for teachers to register and commence the process
Source: Ghanakasiebo.com