*NEWS FEED*
ADU GYAMFI OLD STUDENTS' ASSOCIATION (ADGOSA) ROLLS OUT ITS MAIDEN ANNUAL BEST TEACHERS AWARDS
The old students of Adu Gyamfi SHS in Jamasi, Sekyere South District of Ashanti Region, on Tuesday 1st March, 2022, presented awards to some deserving teachers of their Alma Mater.
In the wake of the 2019/2020 academic year, the Association paid visit to the school to have an interaction with the students and staff. During the ceremony, the executives of the Association urged Management of the School to ensure their continual promotion of discipline and academic excellence as these values had gone down for some period in uplifting the image of the school.
The National Secretary of the Association unveiled the plans of the old students in instituting an awards scheme for hardworking staff members of the school to motivate them to do more and encourage others to do same.
Due to the COVID-19 pandemic and its impact on schools across the country, such vision could not materialize during the period until the beginning of the 2021/2022 Academic Year which began early this year.
During the awards ceremony, four teachers received prizes and a 3-A sized citation designed in the school's crest and colours.
The overall Best Teacher award went to Mr Kingsley Boafo, a mathematics teacher and the school chaplain who took home a 200 litre NASCO Double door fridge and a citation.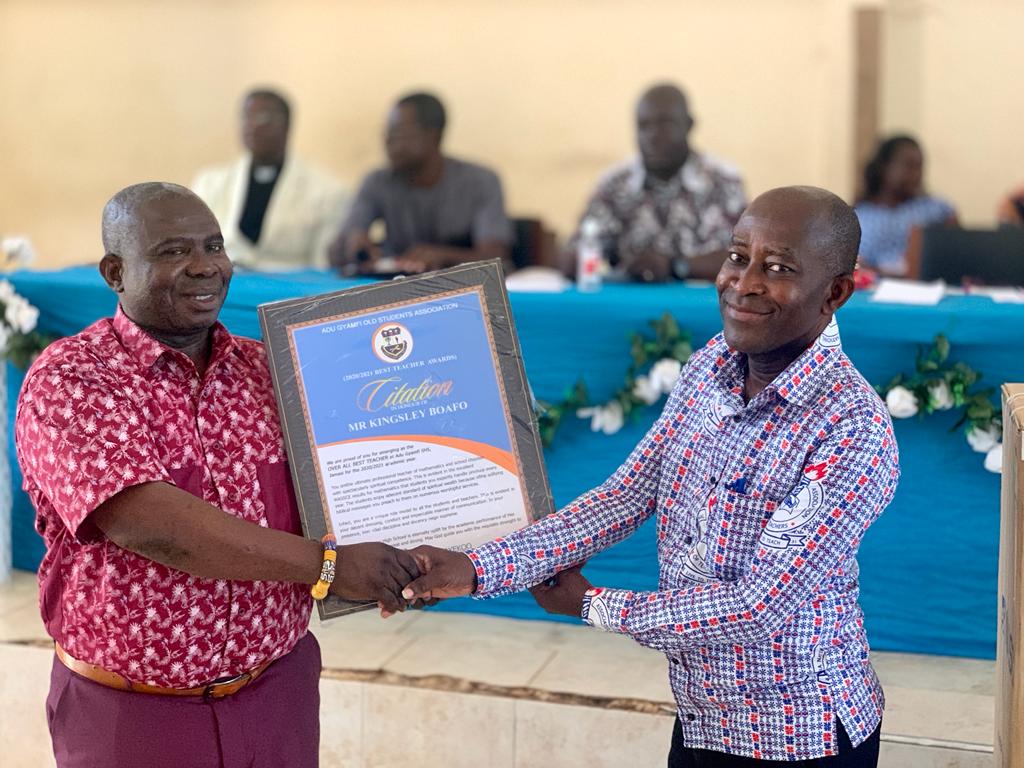 The 1st Runner-Up went to Mr. Agyemang Agyekum, a General Knowledge in Arts tutor and in charge of the School Welfare as Financial Secretary. He won a 200 litre Galaxy Chest Freezer and a citation.

Madam Monica Amoani, a house mistress and mathematics tutor took the 2nd Runner-Up position with a 7Kg Twin Top Galaxy Washing Machine and a citation.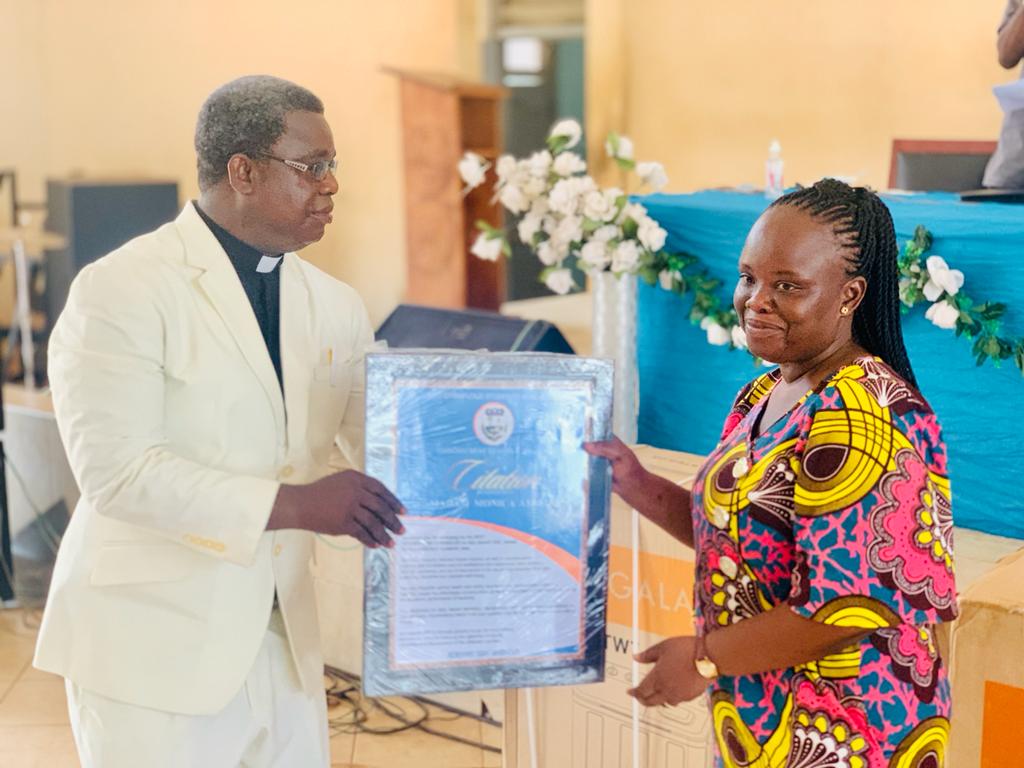 The 3rd Runner- Up position went to Mr. Jacob Asare Konadu, an Integrated Science Teacher and the school's Guidance and Counselling Coordinator. He picked a 32″ NASCO LED TV and a citation.

The old students body continued to urge Management and staff of the school to ascend still in promoting academic excellence and holistic development of the students of the School.
The headmaster on behalf of Management expressed their profound gratitude to the Old Students body for such a gesture in promoting the vision and mission of Adu Gyamfi SHS.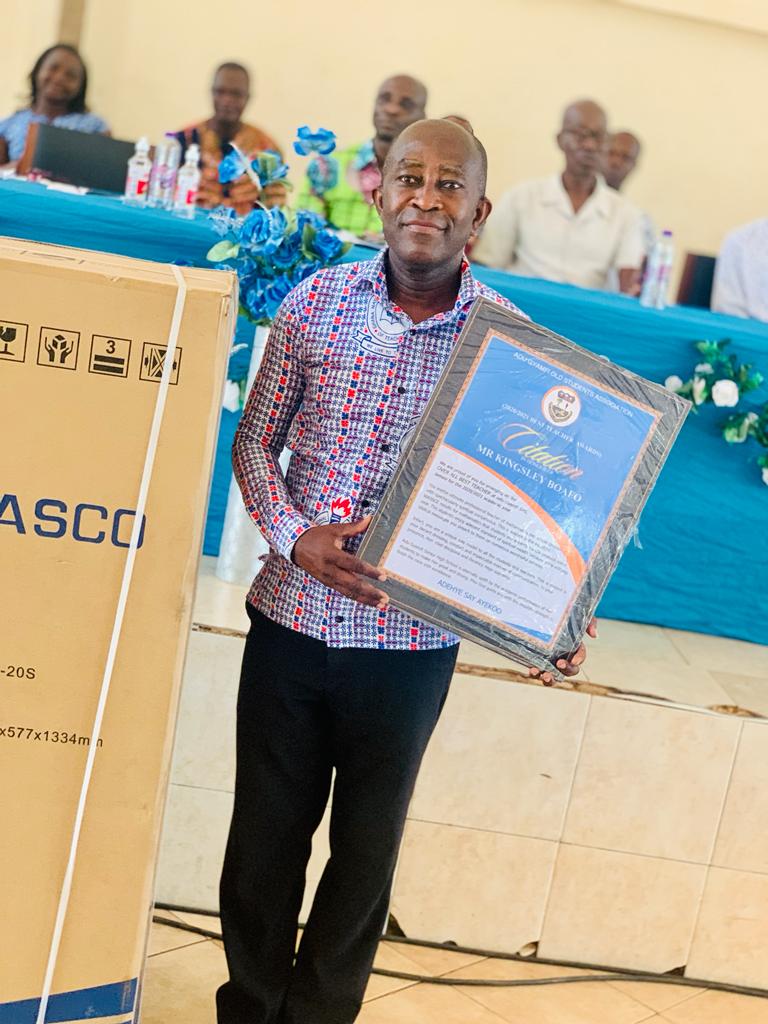 Courtesy: Mr. Bernard Owusu Kwarteng, SRC Patron, Adu Gyamfi SHS, Jamasi-Ashanti