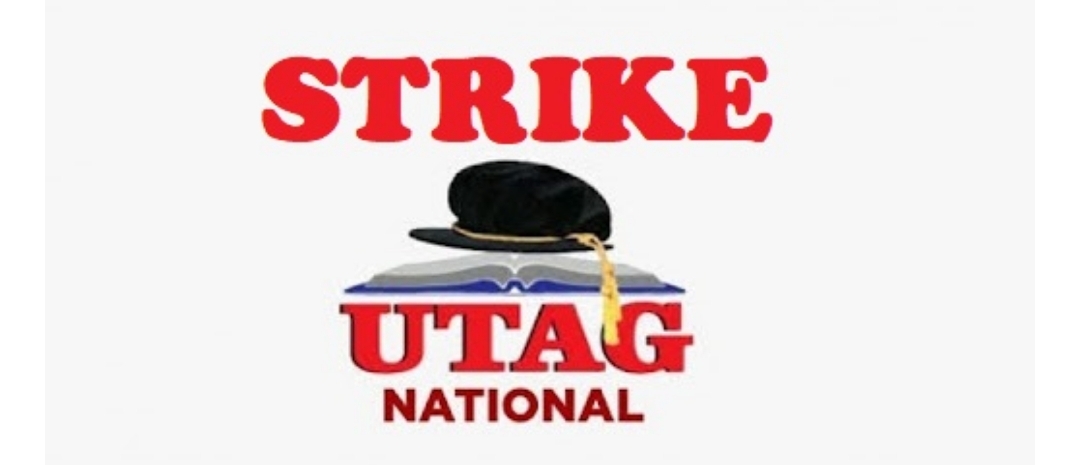 75% of members of the University Teachers Association of Ghana (UTAG) have voted against the suspension of the strike action declared by their leadership.
Fifteen member institution of UTAG have all cast their votes in accordance with the decision making process of the Association massively to reject the decision of leadership to call off or suspend their strike following an injunction secured by the National Labour Commision against UTAG.
Only two out of the fifteen member union voted in support of the suspension of the strike.
In all 75% percent of the membership of UTAG voted to reject the suspension, an indication that the Association maybe considering an extension of the strike in the coming days.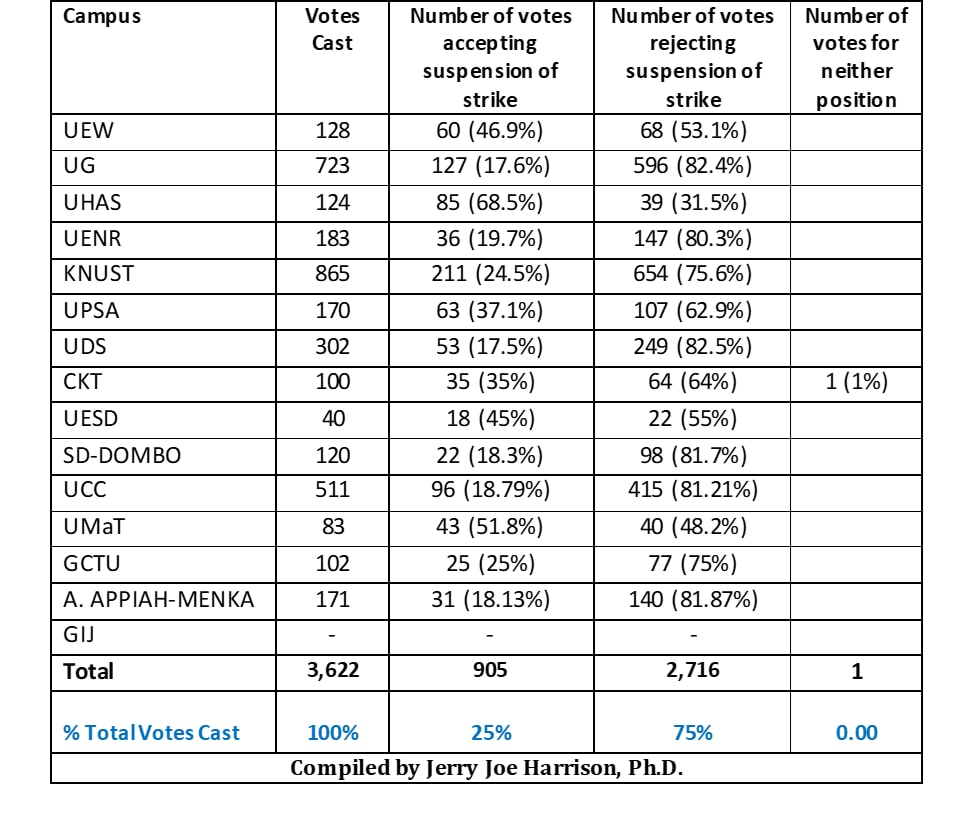 UTAG has been on strike since January 10, 2022, over government's failure to review their conditions of service since 2017.
The association therefore wants government to restore their 2012 conditions of service, which pegged the monthly income of entry-level lecturers at $2,084.
UTAG claims the current arrangement has reduced its members' basic premiums to $997.84.
Temporarily Suspended
In a statement jointly signed by the group's National President, Prof Solomon Nunoo and National Secretary, Dr Asare Asante-Annor, UTAG said it has "agreed to heed the advice of the eminent leaders, the Select Committee on Education and the court ruling to suspend our strike action…"
The statement highlighted a roadmap that had been agreed between the association and government, adding in that regard, "negotiations will commence in earnest and completed within the agreed period and the outcome."
+