WHY CONTENT WRITERS ARE SCARED OF ME
Serial Award Winning Writer explains;
WHY CONTENT WRITERS ARE SCARED OF ME
In a conversation with one of Nigeria's Serial Award Winning Writer on Sunday, Mr. JohnKennedy Akpa, a top Amazon KDP creator and author has this to say;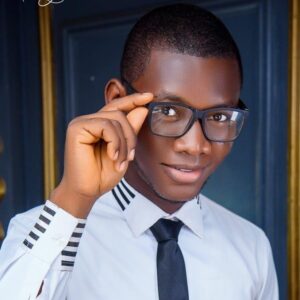 "Two years ago, I couldn't enrol in a writing training but now, without being trained by any coach, I have bagged multiple awards and recognitions in my writing career.
In 2020, I was awarded the writer of the year by CWIN AFRICA.
In 2021, $100 was awarded to me as the 3rd winner of the international LEGACY WRITING CHALLENGE.
In 2021, I made history as the first runner-up at THE BUSINESS GYM (Now called the Profitable Experts' Network).
In 2021, I was the overall winner at GINAWRITES ACADEMY.
In 2022, I was awarded as the overall winner at the TECC WRITING CHALLENGE  defeating 500+ content writers.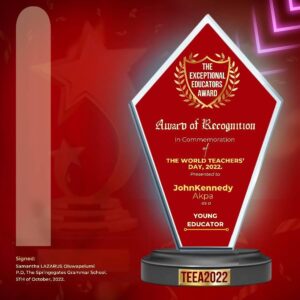 I was nominated as one of the thirty (30) Creatives and 50 under-30 Intentional Gents by iBoost Personality int'l.
On Sept 30, 2022,  I received an award as 'The Tenacious Writer in Academia and Personal Development by a notable brand (WHO).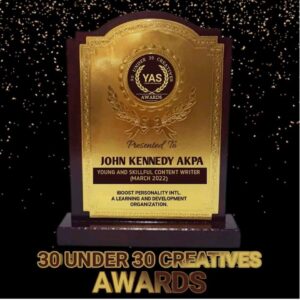 Why Content Writers Are Scared Of Me
How did it happen within a short period despite my slow learning and poor writing skills?
Well, I will share with you my deepest secrets and my true life story.
I'm an observant person: I carefully monitor how other content creators present their contents. I practiced how they do it and I learn slowly but surely.
I participated in a writing competitions: There is a new kind of competitions organized by Facebook groups that are trending. It requires you to dish out Contents for several days non-stop. It gave me money, fame and a network.
I resigned after contesting for two (2) years. Then, I wrote a historical book, Serial Award-Winning Writer, which teaches other content creators to win writing competitions as I did.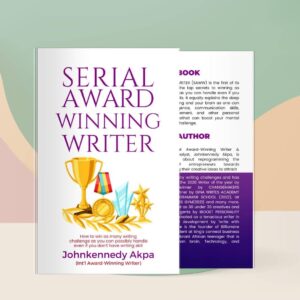 So far, it has produced three (3) overall winners and six (6) runner-ups in eight (8) competitions."
For a copy of his book, kindly access HERE.
This article was written to let you know that; whatever your dreams maybe, do not let your financial situation be an hindrance to you accomplishing your dreams.
ALSO READ: Harry's Story Of How He Became Who He Is Despite Being Raised By An Orphanage.
If you got value, share this article with your friends on social media platforms to show your support.
Do not hesitate to use the comment space below if you have any questions, concerns or thoughts.