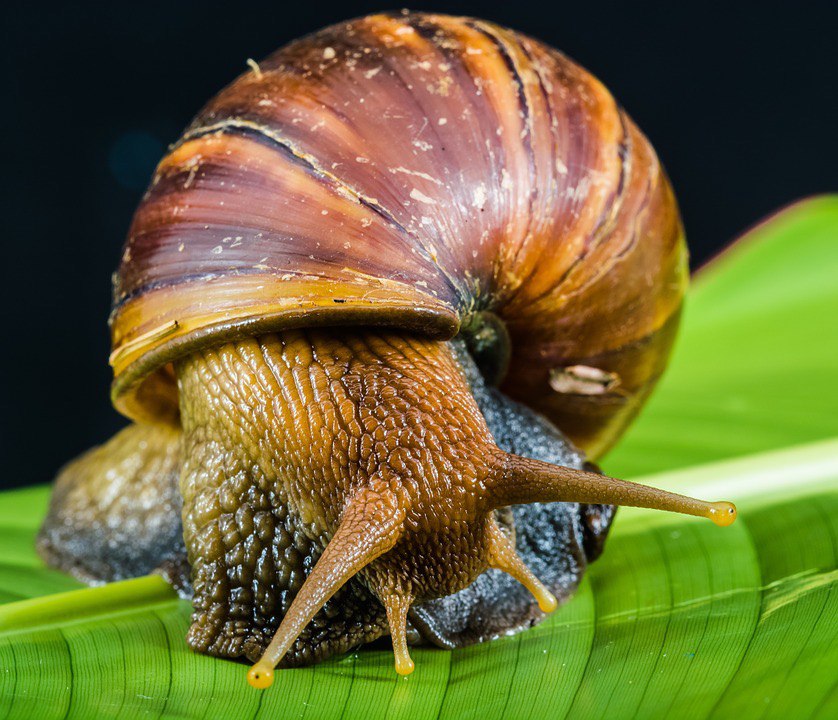 How To Start A Profitable Snail Farming Business In Ghana.
There are many moneymaking businesses in Ghana and one such field which is doing very well is The Snail Farming.
It is not a common business enterprise but it is highly lucrative.
Snail farming has a large market opportunity in Ghana and Africa but it is poorly underrated.
Snails are an important part of a meal in some part of Ghana and Africa as a whole. Unfortunately, they are not always available all year round.
Who Is Eligible For Snail Farming?
Anyone can engage in snail farming business.
It does not matter your educational or financial background.
You can start at any level and grow with time. The most important thing is that you are interested in starting somewhere.
Steps To Start A Profitable Snail Farming Business In Ghana.
Below are some steps you can take to start a profitable snail farming business in Ghana.
Decide which species of snail to farm.
Select a suitable farm location or site.
The suitable soil for snail farming is sandy-loamy soil, with low water holding capacity.
Soil must be balanced, not waterlogged, because the snail also lays its eggs and drinks water out of the soil.
The shell of the snail is mainly calcium and it derives most of it from the soil.
Set-up your farmland for housing.
Purchase your snails.
Feeding and rearing of the snails.
Snails need a diet rich in protein for growth.
Moringa is known for its medicinal properties and for its richness in protein.
Fresh moringa leaves contain as much protein as an egg; dry moringa leaves contain four times more.
Snails can feed on anything from leaves to fruits.
Snails can feed on cocoyam leaves, cassava and okra leaves, cabbage, lettuce, pawpaw as well as eggplant leaves.
They are vegetarians.
Harvesting and selling of the snails.
Registering Your Farm.
Cost of Starting A Snail Farming In Ghana.
You can begin the business with Gh¢ 1000.00 depending on how you need your snail farm to be.
Aside from the quantity of your investment, you may now create 3.000 snails valued over GH¢15,000 biannual.
Snail farming is a less grave industry in terms of cost and time.
Snail farming, unlike many other animal companies, has low startup and operating expenditures.
To save money on farmland, you can even set up your snail farm in the backyard of your home.
The rainy season, especially from July to October, is the favourable time to establish a snail farm because that is when snails generally begin to breed.
It is also worth noting that snail prices increase during the dry season, which runs from March to December.
I hope this article answered your question.
Click here to know Colleges Affiliated To UG.
Check out BA Courses In Legon, BA In Education Courses and City Campus.
Click Here to know more about the UG Department of English.
Ever heard about the University of Ghana Credit Union? Click Here to read more.
Read more about the University of Ghana Sports Directorate.
Check out Public Universities In Ghana.
Get to know Private Universities In Ghana.
Read about the Garden City University College.
Click Here to know how to apply to Central University.
Know more about Africa's Finest Private University, Ashesi University.
Click Here to know more about Pentecost University.
Check out the Dominion University College.
How well do you know Takoradi Technical University? Find out Here.
Read more about Ghana's Premier Technical University, Accra Technical University.
Click Here to know more about Sunyani Technical University.
No knowledge is a waste right? Click here to know about Technical Universities In Ghana.
What do you know about Ho Technical University?
Check out Bolgatanga Technical University.
Kindly note that this information will constantly be updated so keep visiting this page to read more.
Do not hesitate to use the comment space below if you have any questions or concerns about the recruitment.
Kindly stay tuned and share this article with your friends.
Thanks for reading.